Technical Recruiter, Orion Talent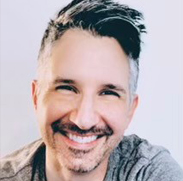 Stuart Hepler has over seven years of experience in Professional Search, Recruitment, Training, and Management. Stuart's expertise is in Professional Recruiting locating top level IT talent and building long-term professional relationship to develop meaningful partnerships.
Born and raised in Fort Wayne, Indiana, Stuart earned a BA degree in History and Theology, with an emphasis in Palestinian studies. After years in the Human Services field, he transitioned to Professional Recruiting where he has found satisfaction in partnering with professionals, helping them discover the next step in their career.
In his free time, Stuart enjoys playing music, theater, reading, engaging with social causes, spending time with friends, playing some sports, and being outdoors. He, along with his wife and daughter, reside on 40 acres outside of the city that has been home to six generations of his family.