Director of Professional Search, Orion Talent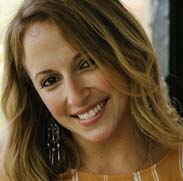 Isabel Jessee is originally from Miami, FL, where she enlisted in the United States Navy in 2009. She served as a Sailor until 2013, deploying on the USS George H.W. Bush with HSM-70. After serving the Navy honorably, Isabel enlisted in the US Air Force Reserves to broaden her skill sets and experience, serving with the 363RD ISRW in support of OIR, OEF and RS, from 2013-2019. During this time Isabel completed a B.S. in Sports and Health Sciences from American Military University, and an A.S in Intelligence Studies and Technology from Community College of the Air Force.
Isabel started as a Recruiter with Orion in 2018, originally as part of our Program & Strategic National Accounts Team. In three short years she has progressed at an accelerated pace and proven that not only is she a key producer, but also a future leader within the organization. Isabel has continued to step up to tackle new & challenging responsibilities, including her newest role as the Director of Professional Search.