Vice President, Temp to Perm Division, Orion Talent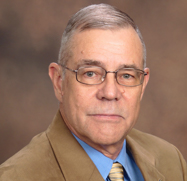 Vearl Williams grew up in Dallas, Texas and joined the Army as a Private in Dec of 1972. He retired as a Command Sergeant Major after 23 years of service in November 1995. Upon his retirement from the Army, Vearl joined the Orion team to help launch Orion's career placement services for Enlisted Leaders and Technicians, as Orion was the first company to offer post-military career assistance to enlisted personnel.
He was promoted to Austin Operations Manager in 1997, Central Regional Manager in 1998, Senior Partner in 2003, and Vice President of Career Network in 2003. Vearl moved to VP of Engineer recruiting, and finally started and grew the Temp to Perm division in 2011, where he is currently serving as Vice President.
Vearl is married to his sweetheart of 40 years, Sun, and they have two sons, who are both Military Officers. They enjoy spending time with their six grandchildren and working their small ranch in the Hill Country in Texas. Vearl enjoys woodworking, computers and supporting his local American Legion Post.