![if lt IE 10]> <![endif]>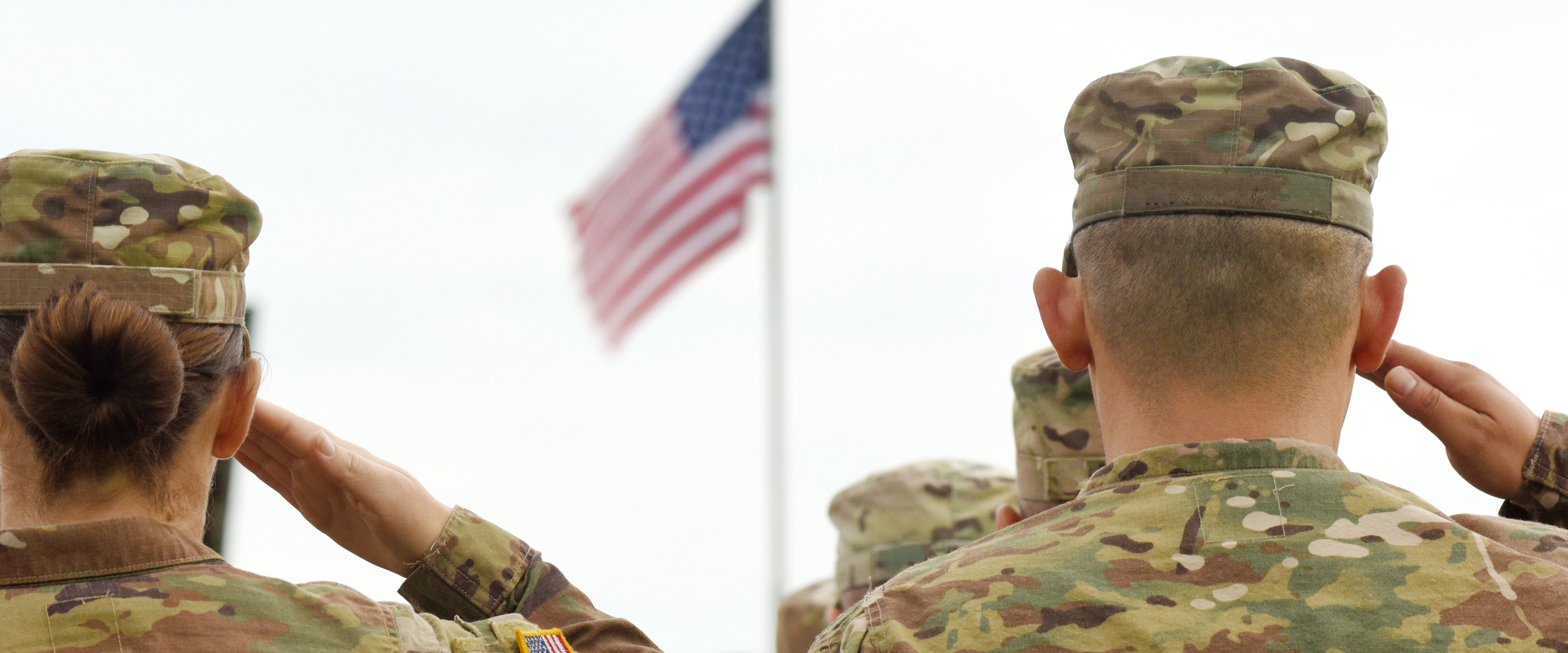 You may be eligible for a VA Loan if
You served as little as 90 days on active duty.
Match suitable credit, income, employment requirements and have a Certificate of Eligibility
Meet VA-defined Reserve/National Guard specifications WITH 6-year service OR 90 days of active service.
You are a spouse of a service member that died in the line of duty, or has a qualifying service-related disability.
Advantages of VA Loans



LOWER RATES

Low interest rates on VA home loans make a mortgage from Mutual of Omaha Mortgage more affordable to you.






LOWER FEES

VA loans are loaded with cost-cutting benefits to lower your payment at closing.






NO DOWN PAYMENT

Insured by a federal guarantee, a VA loan never requires down payment on the principle balance.






RELAXED QUALIFICATIONS

Income and credit requirements are less strict to help veterans find a home they want and can afford.



Of the 20+ million active duty service members and veterans with mortgages, a 2014 report shows less than 12% are utilizing their VA mortgage benefit*.
*According to a 2014 report on Department of Veterans Affairs loan guarantee data.
VA Loans vs. Conventional Loans
VA Loans are mortgages from approved lenders - like Mutual of Omaha Mortgage - with a federal guaranty. More than 20 million veterans and their families have benefited from VA loans for more than 70 years. Mutual of Omaha Mortgage's mission is to increase that number exponentially, as we believe that too few qualified veterans and active-duty service members use their VA home loan benefits. It is our civic duty to find a home loan veterans can afford, and to help them achieve their goals of home ownership.
Regulations and Fees
While the VA Loan is a federal program, the government generally does not make direct loans to veterans. Private lenders, including Mutual of Omaha Mortgage, finance the loan while the Department of Veterans Affairs offers a guaranty. This guaranty provides incentive for private lenders to offer loans with better terms.
Loan Limits
In the past, loan limits for VA loans were determined based on the county the Orion Talent client is buying in. Because of a regulation change, there is no longer a limit on the size of a VA loan as long as this is the only VA loan that the Orion Talent client has. Mutual of Omaha Mortgage offers VA loans up to $2,000,000. This means that the eligible Orion Talent client can buy a home at any amount with no down payment required. There are some restrictions, please contact Mutual of Omaha Mortgage for more details.
Mutual of Omaha Mortgage is offering exclusive benefits through its partnership with Orion.
Benefits include:
No lender fees on VA loans.
Orion Talent clients will receive the same loan rate and better fees than Mutual of Omaha Mortgage employees do.
If the Orion client does not use a VA loan, the total lender charge will be $275 on any other loan type.
If Orion Talent client is buying or selling a home, a generous rebate program has been negotiated with a national realtor network This rebate is .4% of the total sales or purchase price. If Orion Talent client buys a home for $375,000, the client will receive a rebate of $1500. This rebate can be stacked in the case where they clients is buying and a selling a home.
Privacy Legal Terms Of Use Licensing

Mutual of Omaha Mortgage, Inc., NMLS ID 1025894. 3131 Camino Del Rio N 190, San Diego, CA 92108. Alabama Consumer Credit License 22123; Alaska Broker/Lender License AK1025894. Arizona Mortgage Banker License 0926603; Arkansas Combination Mortgage Banker/Broker/Servicer License 109250; Licensed by the Department of Business Oversight under the California Residential Mortgage Lending Act, License 4131356; Loans made or arranged pursuant to a California Finance Lender Law license, 60DBO93110; Colorado Mortgage Registration 1025894; Connecticut Mortgage Lender License ML-1025894; Delaware Lender License 028515; District of Columbia Mortgage Dual Authority License MLB1025894; Florida Mortgage Lender Servicer License MLD1827; Georgia Mortgage Lender License/Registration 46648; Hawaii Mortgage Loan Originator Company License HI-1025894; Idaho Mortgage Broker/Lender License MBL-2081025894; Illinois Residential Mortgage Licensee MB.6761115; Indiana-DFI Mortgage Lending License 43321; Iowa Mortgage Banker License 2019-0119; Kansas Mortgage Company License MC.0025612; Kentucky Mortgage Company License MC707287; Maine Supervised Lender License 1025894; Maryland Mortgage Lender License 21678; Massachusetts Mortgage Broker and Lender License MC1025894; Michigan 1st Mortgage Broker/Lender/Servicer Registrant FR0022452; Minnesota Residential Mortgage Originator Exemption MN-OX-1025894; Mississippi Mortgage Lender 1025894; Missouri Mortgage Company License 19-2472; Montana Mortgage Broker and Lender License 1025894; Nebraska Mortgage Banker License 1025894; Nevada Exempt Company Registration 4830. Licensed by the New Hampshire Banking Department, Mortgage Banker License 19926-MB; Licensed by the New Jersey Banking and Insurance Department. New Jersey Residential Mortgage Lender License 1025894; New Mexico Mortgage Loan Company License 1025894; North Carolina Mortgage Lender License L-186305; North Dakota Money Broker License MB103387; Ohio Residential Mortgage Lending Act Certificate of Registration RM.804535.000; Oklahoma Mortgage Lender License ML012498; Oregon Mortgage Lending License ML- 5208; Pennsylvania Mortgage Lender License 72932; Rhode Island Lender License 20163229LL. Rhode Island Loan Broker License 20163230LB; South Carolina BFI Mortgage Lender/Servicer License MLS-1025894; South Dakota Mortgage Lender License ML.05253; Tennessee Mortgage License 190182; Texas Mortgage Banker Registration 1025894; Utah Mortgage Entity License 8928021; Vermont Lender License 6891; Virginia Mortgage Broker and Lender License, NMLS ID #1025894 (www.nmlsconsumeraccess.org); Washington Consumer Loan Company License CL-1025894; Wisconsin Mortgage Banker License 1025894BA; Wyoming Mortgage Lender/Broker License 3488. Toll Free #: (877) 978-1922. Subject to Credit Approval. For licensing information, go to: www.nmlsconsumeraccess.org