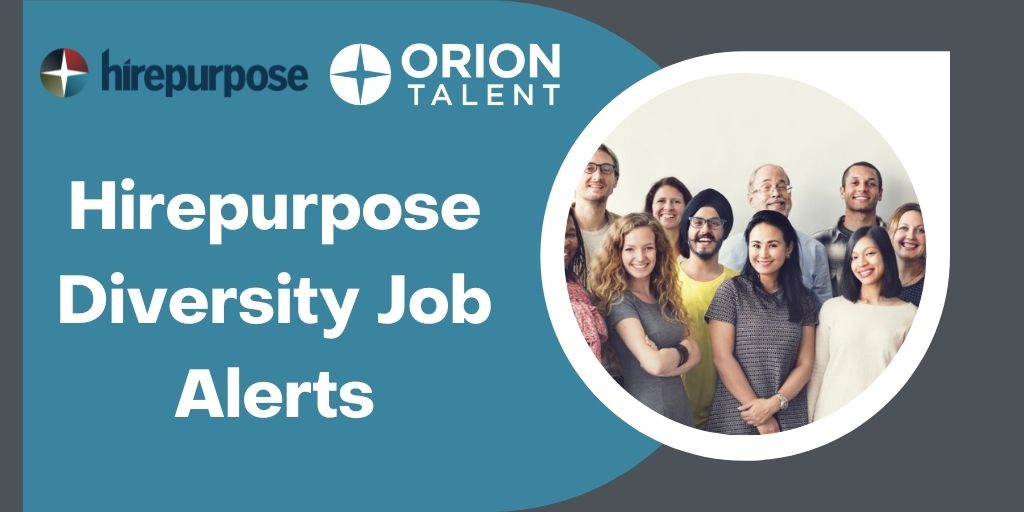 We are pleased to announce a new feature that will help make your job search easier - Hirepurpose Diversity Job Alerts!
The Orion Talent Diversity Job Board offers more than 30,000 career opportunities for diverse job seekers in a wide range of industries. Subscribe to alerts tailored to your interests with employers that foster a workplace of diversity and inclusion! Featured companies include Hertz, CVS Health, Expedia Group, Campbell's, and more.
Our diversity job board lists career opportunities from companies seeking to hire from underrepresented groups. The goal of this job board is to equitably foster the recruitment and placement of diverse talent.
Diversity candidates can include minorities, women, people with disabilities, individuals from the LGBTQIA+ community, and members of other underrepresented groups. In a broader sense, many companies consider a diverse candidate to be someone who brings a unique perspective to the workplace.
Although they are not required to seek out diverse employees, almost every private company is required to be an equal opportunity employer. This means they are not allowed to discriminate against minorities in their hiring, firing, or workplace policies. Diverse candidates offer a wide range of perspectives that create a more creative, empowered company environment.
Register now to start receiving Hirepurpose Diversity Job Alerts in your inbox!

RSS Feed
Subscribe to Orion's Blog