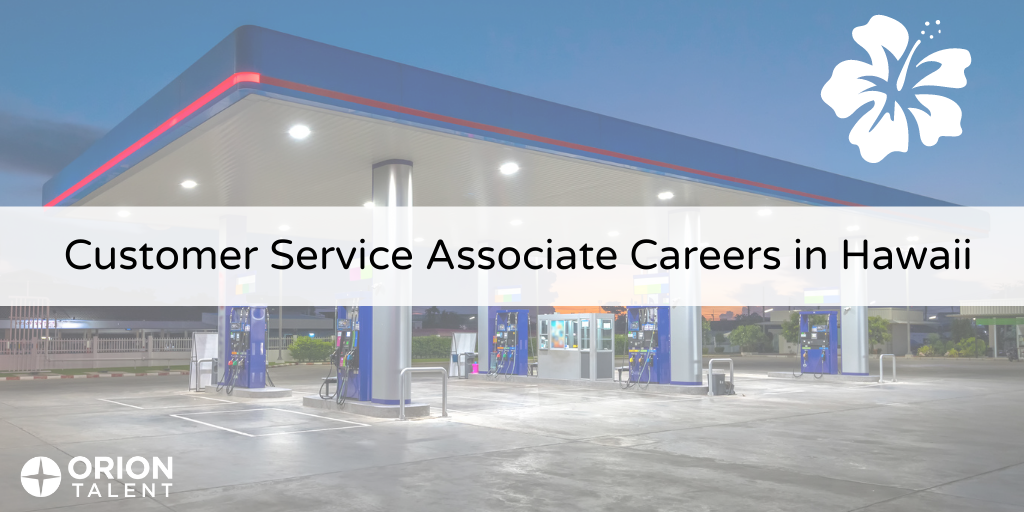 Orion has partnered with Par Pacific, an oil and gas production company and one of Hawaii's largest companies, ranking #5 on Hawaii Business magazine's Top 250 list of the state's largest companies by revenue. Par Pacific is involved at multiple key points in delivering fuel to America, from refining crude oil to distributing refined products to commercial and retail sales in the community.
Par Pacific is currently seeking Customer Service Associates in Kihei, HI and Kahului, HI. We are holding on-site interviews on the following dates and locations:
Tuesday, May 18th, 8am – 11am at Hele Piilani Station located at 356 Huku Li'i Place, Kihei
Tuesday, May 18th, 12:30pm – 3:30pm at Hele Kahului located at 243 Puunene Avenue, Kahului
As a Customer Service Associate, you'll connect directly with members of the community and help them fuel their cars and fill their bellies. Enjoy great compensation and the ohana spirit. Par Pacific welcomes and encourages input from all employees, and you'll become part of a team that includes driven, creative thinking and hardworking professionals who love to win.
Check out the flyer below for Par Pacific's upcoming hiring event: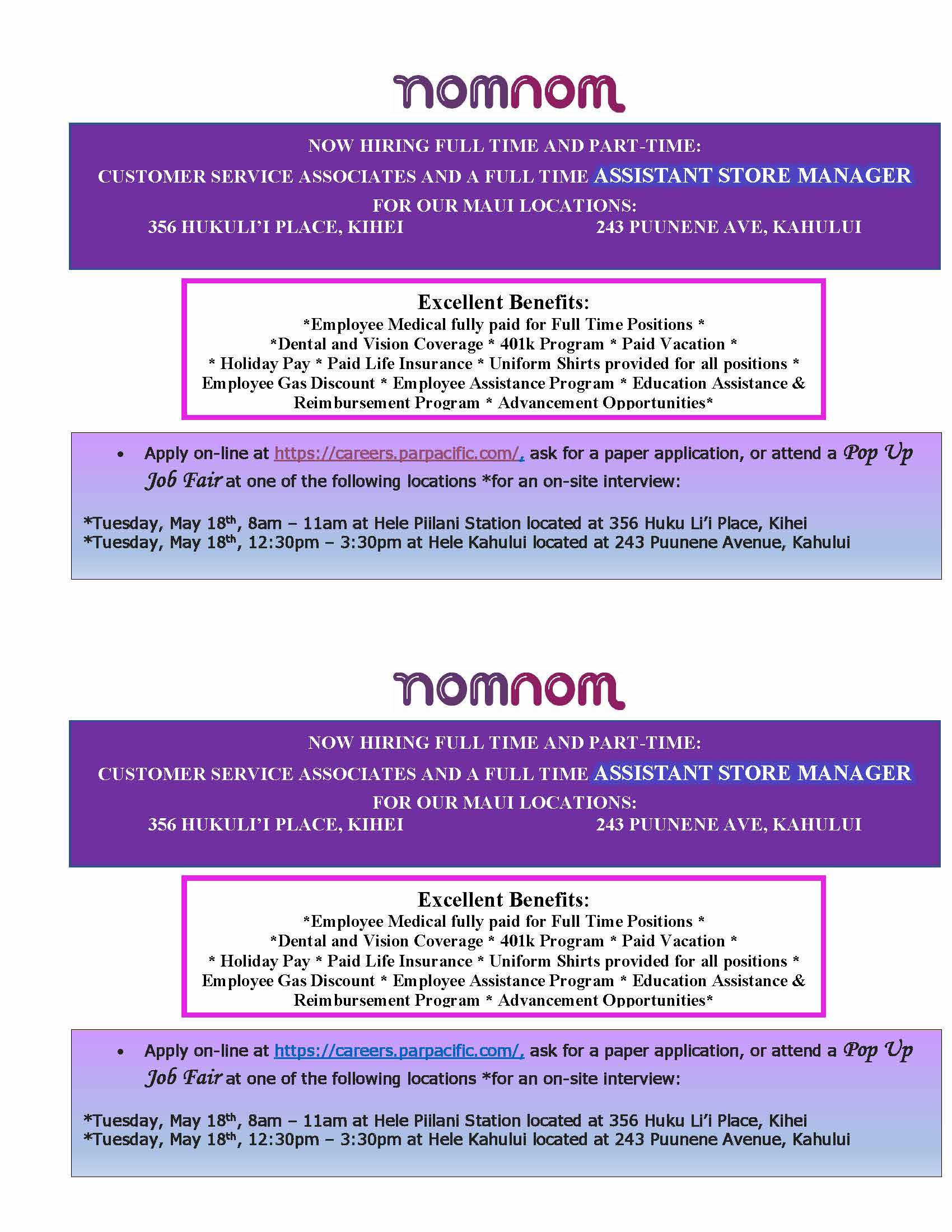 Visit Par Pacific online to apply to be considered, or email Rachel Ward, Director of Talent Acquisition, for more information.

RSS Feed
Subscribe to Orion's Blog