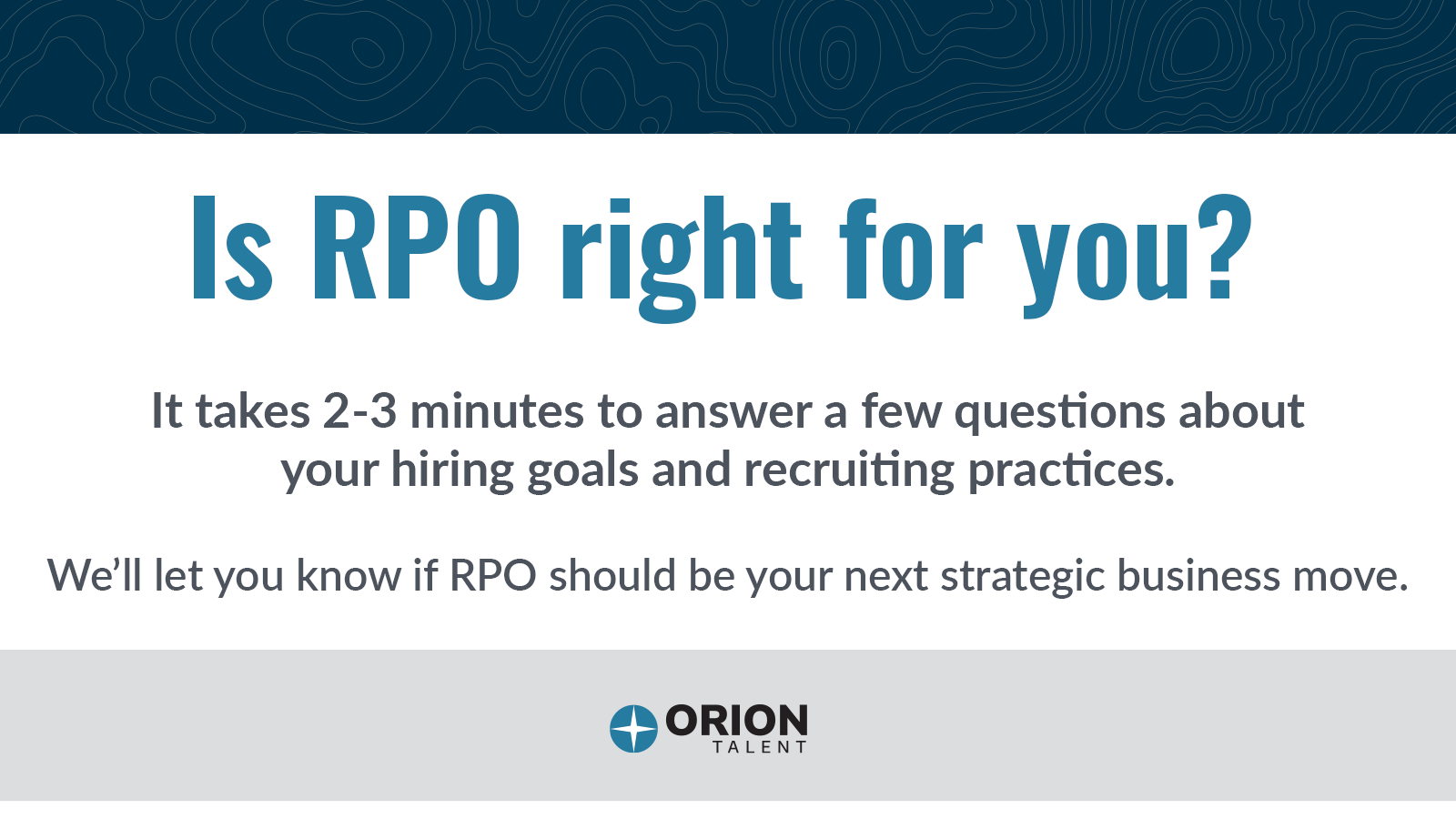 What does RPO mean in recruitment?
What is RPO? RPO stands for Recruitment Process Outsourcing and occurs when a company outsources an entire sourcing, recruiting, and hiring need - from the people and process to the technology platform and strategy - to the experts at talent outsourcing companies like Orion Talent.
Why is RPO important?
RPO answers the need for an effective recruiting process while reducing overhead costs. This talent acquisition process can be used for an entire company, division, or large project. With RPO, businesses are able to leverage the flexibility, scalability, technology, enhanced candidate experience, seamless compliance, and global reach of this recruiting model.
How much does RPO cost?
Successful recruiting costs your business assets like people, time, and money. RPO staffing frees up time and resources, allowing companies to focus on other high-priority initiatives. There is no nickel and diming, as all services are built into the scope of the RPO, so companies have a set fee for budgets.
This is especially important when many businesses are experiencing budget decreases, leading to high time-to-fill, high turnover, and high cost-per-hire. Companies leveraging talent outsourcing through Orion Talent results in an average reduction in time-to-fill of 15 days, and an average reduction in recruiting costs of 35%.
Is RPO Right for You?
Orion Talent has created an interactive quiz that can help you decide if Recruitment Process Outsourcing (RPO) may be the right fit for your company. Just answer questions about your hiring goals, plans for achieving them, and how to decide what candidate sources and metrics are the most important for your organization. In 2-3 minutes, you'll be able to decide if RPO is a match for your recruiting strategy.
Take the Quiz

RSS Feed
Subscribe to Orion's Blog