Construction Recruiter, Orion Talent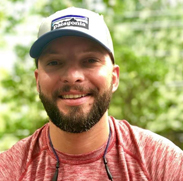 Eric Casteel is originally from Mississippi, where he served his community for five years as an EMT prior to enlisting in the US Navy in 2009. He served as an Aviation Ordnanceman until 2013, deploying on the maiden voyage of the USS George H.W. Bush in 2011 with Strike Fighter 87, the Golden Warriors, WPR! During his 2011 deployment he worked as a part of Carrier Airwing 8's Ordnance team in support of OIF and OEF.
Eric came to Orion in 2021 with four years of Construction and Engineering recruiting experience.