Director, Strategic Programs, Orion Talent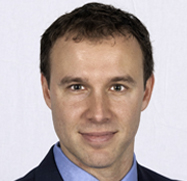 Tim Sweeney is from Norfolk, VA, and studied Computer Science at the United States Naval Academy, graduating in 2002. As a Navy Surface Warfare Officer, Tim was attached to the USS Tarawa in San Diego. In 2003, he deployed for seven months with the Tarawa Amphibious Ready Group and Amphibious Squadron Seven, in support of Operation Iraqi Freedom.
Following his service in the Navy, Tim joined Orion's Virginia Beach Office as an Account Executive in 2005. Tim was instrumental in the growth and expansion of the Virginia Beach office and has been a key contributor in developing Orion's Military Talent Programs (MTP) and RPO business. Tim was promoted to Director, Strategic Programs in 2016, and obtained Senior Partner status within the company in 2017.
Tim currently lives in Norfolk, VA, with his wife, Erin, and their four daughters, Kayla, Ashlin, Madison, and Riley.