Vice President - Sales, Western Region, Orion Talent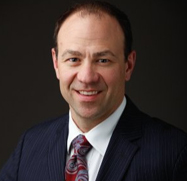 Gino originally hails from Springfield, VA. He is a second generation graduate of the United States Naval Academy (2000) and earned his MBA from the University of Southern California (2012). After graduating, Gino served 5 years in the US Navy as a Surface Warfare Officer and Engineering Division Officer onboard the USS Belleau Wood (LHA-3) and on Vice Admiral LaFleur's staff (COMNAVSURFPAC) as a Safety Officer for the Pacific Fleet.
Upon separating as a Lieutenant in 2005, he joined Orion Talent and has served as a Sales Account Executive, Strategic Account Manager, and Vice President of Sales for the West. He was selected as a Senior Partner in 2015. Gino has been instrumental in helping Fortune 500 companies with the Veteran portion of the human capital strategy to include Google, Intel, Kmart, BASF, and Safeway.
In his spare time, Gino enjoys spending time with his wife of 8 years and their two boys doing outdoor activities, barbecuing, sports, and surfing.