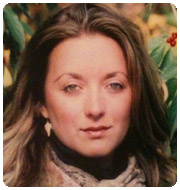 Bree Dail
(757) 490-3290 x 507
bdail@oriontalent.com
Though a native of West Lafayette, IN, I have called many states-even countries-home. I currently reside in Virginia Beach, VA, but have lived in Miramar Beach, FL, Boston, MA; Front Royal, VA; Rome, Italy and Philadelphia, PA.
I was commissioned a US Naval Officer in August 2009, having been selected for Officer Candidate School. After earning my qualification as a Surface Warfare Officer while serving onboard USS WHIDBEY ISLAND (LSD-41), I served as Assistant Operations Officer (N31) on the staff of Commander, Amphibious Squadron Eight, earning the Navy and Marine Corps Commendation Medal. After my sea tours, I served as a certified Naval Instructor in Amphibious Warfare and Maritime Engagement/Crisis Response, where I maintained my designation (earned while operations officer for COMPHIBRON 8) as Command SME for operational response in accordance with Defense Support of Civil Authorities.
Upon separating from the Navy in 2015, I joined Orion as an Active Duty Officer Recruiter, where I have the pleasure to work with Officers who are planning and preparing for their upcoming transition from the military.
Aside from supporting veterans and performing my duties at Orion Talent, I am involved with multiple professional, academic and charitable organizations, including:
National Rifle Association
Institute for Veterans and Military Families-V-WISE Selectee
South Eastern Golden Retriever Rescue, Education and Training (SEVA GRREAT), Foster.
If you are an Active Duty Air Force Officer located in the Northeastern half of the US and would like to learn more about Orion's Career Placement Services, please contact Bree today.